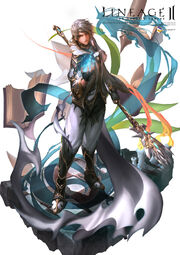 Here are is a list of skills a Human Mystic learns between levels 1-19. After completing the class transfer test a human mystic can become a Wizard or a Cleric.
| | Name | Learning Level | SP Cost | Skill Enchants |
| --- | --- | --- | --- | --- |
Name
Learning Level
SP Cost
Skill Enchants
Armor Mastery
Defense increases
5
0

Battle Heal Curse: Weakness Group Heal Heal Ice Bolt Vampiric Touch

Weapon Mastery
Attack power increases.
5
160
Wind Strike
Creates a powerful hurricane and inflicts Wind damage on the enemy with 12 Power added to M. Atk
→ Read skill details by level
1
0
Ad blocker interference detected!
Wikia is a free-to-use site that makes money from advertising. We have a modified experience for viewers using ad blockers

Wikia is not accessible if you've made further modifications. Remove the custom ad blocker rule(s) and the page will load as expected.